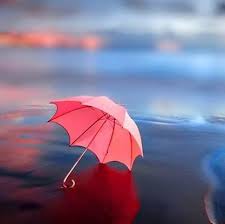 Solo Lady Traveller
I got your reference from a friend in Bangalore. Because I was traveling alone I checked across for a good travel agent. Sunny Holidays Kerala arranged a perfect driver Mr.Prakash for me. He was so kind and helpful throughout the trip. It was a great experience. Thank you. Date of travel: January 2023
Great Holidays Sunny Holidays Kerala
 We would like to take this opportunity to convey our thanks to Sunny Holidays Kerala. It was truly a memorable one. The hotels, pickups, tour sights , our driver cum guide Mr.Chikku & other arrangements made by your team were superb. Houseboat at Alleppey and our stay at Kumarakom was awesome. Group of 12 Members. Date of travel January 2023
Great Experience Briar Stanmore Garden Bungalow Valparai
We had a Great Experience at Briar Stanmore Garden Bungalow Valparai.  Our group of 5 family with small kids. Really thankful to Sunny Holidays Kerala for suggesting Briar Stanmore Bungalow at Valapri.  We asked for a location to spend our vacation with family. Not Munnar because we had been there many time.  For instance we need a similar weather. Briar Bungalow Valparai is a Great place to spend your vacation with Family and dear ones. The food was awesome. Thank you - www.sunnykerala.com Date of travel: January 2023
Morickap Resort Wayanad
Travel date : September 2022. We had a great time at Morickap Resort Wayanad. Thank you Sunny Holidays Kerala for suggesting the Resort in Wayanad. Our Kids too enjoyed a lot as there are many indoor and outdoor activities in the Morickap Resort Wayanad. We definitely would recommend Sunny Holidays Kerala to Our Family and Friends.
Kerala Honeymoon Package
Date of Travel - June 2022. Extremely satisfied with your Kerala Honeymoon package.Stay was amazing especially the view from hotel at Munnar - Amberdale resort Munnar- was beautiful.Alleppey Stay at  houseboat was too good. Rafi is super friendly Driver and customer centric. He is quite attentive to our needs , also helped in clicking beautiful pictures of us. I would definitely recommend sunny holidays Kerala to whoever planning a trip to Kerala and according to availability, I'd like you to arrange the same driver for them too. Thanks for your assistance in making the trip memorable.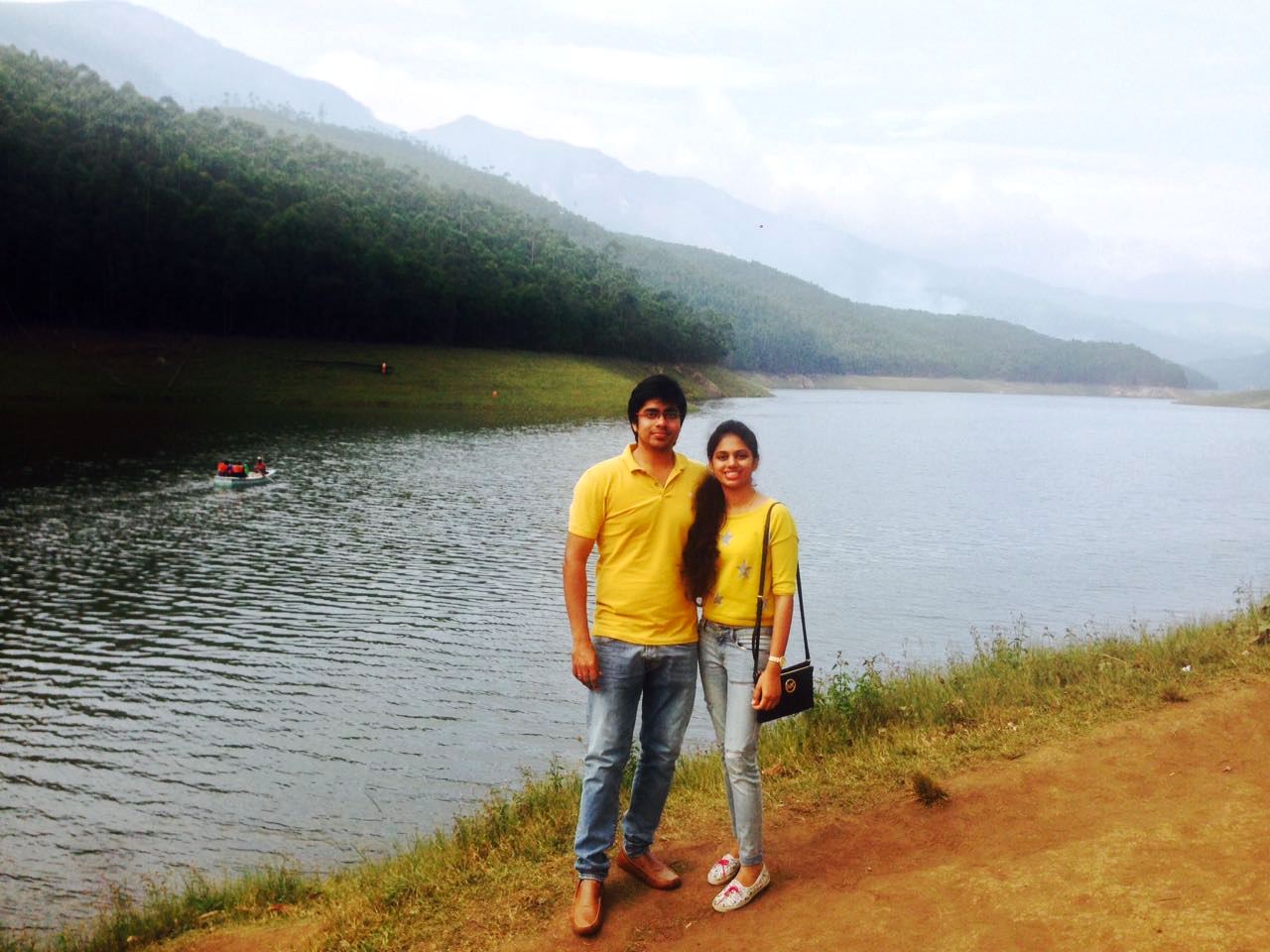 Kerala Honeymoon Package
We reached back safely. Thanks for your service.It has been a very good experience in Kerala.Our stay at "The Leaf Munnar" was highly satisfying. Please recommend it to your guests.Coconut Lagoon at Kumarakom too was a good experience. Houseboat at Alleppey - Food was very tasty and the ride was also really enjoyable one. Finally travelling with the Driver Vignesh, has been a very pleasant experience. He insisted that we take a jeep safari in Munnar and it turned out to be a memorable one, the Driver took good care of us. Overall, I am highly satisfied with the service..Thank you Sunny Holidays Kerala. Date of Travel November 2016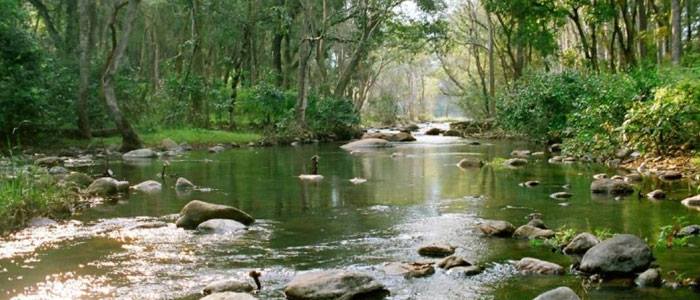 Kerala Tour Package
We had availed the Cab and Houseboat service from Sunny Kerala. We had a good experience. It was for 7 Nights 8 Days Kerala Tour Package in the Month of November 2016. The driver was very  nice person and also helpful. The Houseboat at Alleppey was Wow...Great and the food was also good. We really enjoyed the Service which was very much in our budget.

Gavi Eco Tour
We had a great time at Gavi. The Gavi Eco Tour was very well arranged by Sunny Holidays Kerala. We were a Family of 5 Members and all enjoyed the trip through the Forest. We started the Gavi Tour early in the Morning and all the food was arranged for us. All together the Gavi Eco Tour was a great and new experience for all of us.

Kerala Honeymoon Package
Thank You Sunny Holidays Kerala Team for the excellent Service you provided. We enjoyed a lot. Good selection of Resorts at Munnar and Houseboat at Alleppey. The houseboat staff was very helpful and the food was awesome and mouthwatering. The Driver was a good guy. Thanks once again for making our Honeymoon trip so wonderful. Travel Date Sep 2016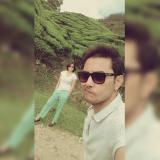 Munnar 2 Nights Package
We enjoyed our stay at munnar for 2 Nights. When Sunny Holidays Kerala arrange a Kerala Tour Package it is too good and will be good always as I am coming for the second time with you. Thank you Team Sunny for all the help and making us holiday wonderful....Travelled in Aug 2016

Kerala Honeymoon Tour Package
We had a customised Kerala honeymoon package for 5 Nights 6 Days which included Munnar, Thekkady,Alleppey and Cochin.We really had a great time. This was our honeymoon trip and first time to Kerala. Sunny Holidays Kerala helped us in arranging a honeymoon package which was according to our Budget and all the resorts and houseboat were very good and especially very safe for couples. Need to say about the driver - He was a good and helping person. He was with us throughout the journey. We will recommend your service to our friends and also wish to use your service for our next trip to Kerala... We travelled in the month of July 2016

Kerala Honeymoon Package
Sir Thank you very much , everything was too good. Driver Subinesh was very nice person. Overall the trip was very nice experience. Many THANKS for arranging the kerala honeymoon package within the budget with very good service. 2 Nights Munnar and 1 Night alleppey. Date of Travel May 31 to June 3rd 2016

Sunny Houseboat Alleppey Package
We came to know about Sunny Holidays Kerala through online. We had calls from different Tour Operators but we got the best rate for 3 pax from Sunny Holidays Kerala for the alleppey houseboat. We are from Thootukudi,Tamil Nadu. They offered us good package at very competitive rate. We had made good contacts with  them and  they were ready to clear all our doubts. We were so happy with the service provided and we will surely recommend "Sunny Holidays Kerala" to our friends and family. Date of Travel 15th May 2016

Munnar 2 Nights Trip
We had a great stay at Munnar, It was well arranged. Our kid was all the more happy at the Capithans Bungalow Munnar. Thanks Sunny Holidays Kerala Team for the great trip. We travelled in May 2016

Houseboat Trip
Guest response about Houseboat Trip

Alleppey Luxury Houseboat
We had a great time at Alleppey. We had booked the houseboat for 2 Nights and we really enjoyed the stay. The food was awesome. All the staff were so helpful. We are from South Africa and thanks a lot to Sunny Holidays Kerala for arranging this great memorable trip. Date of trip - JUNE 2015

Great Trip from Sunny Holidays Kerala
Munnar and Alleppey trip which happened from 16th April till 20th April 2015, was amazing. You took care of us well by booking and arranging. Nice hospitality was received. Very good and cooperative driver Mr. Denish. Good boat House and nice caring crew members.Thanks to all of you. Had nice time in this trip.

Munnar and Thekkady
We had a great group package trip with Sunny Holidays Kerala. We were a group of 14 members and we had booked the resort and transport via Sunny Holidays Kerala in Munnar and Thekkady. We had a great welcome at the airport and had a brief intro regarding the itinerary. All the members enjoyed the tour and we are all happy and satisfied with the service. Great hospitality....

Arjun Aravind
I recently completed a tour organized by Sunny Holidays Kerala. It was a budget kerla holiday package. My family and I had a great time in Alleppey & Kochi. The accommodations were nicer than we expected and very much within our budget. The food in the house boat was marvellous. Each and every moment of the trip is memorable. I thought I would provide some feedback and overall thank you for organizing a very memorable tour.